No Need to be Rescued
.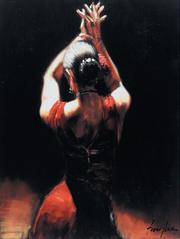 carla.ornelas@gmail.com
I've spent a good deal of my life waiting.
Merely waiting…
Waiting for a bus, for a turn, for an opportunity…
Suppressing anxiety, holding back fears, summoning courage and patience…
Simply waiting to achieve, to arrive, to find and to conquer.
I've waited to be shown the way, to be taught the crafts and to be rescued.
Ah yes!
To be rescued… from others, from life, from myself…
We all so desperately want to be rescued.
And so we wait…
Hugging my legs to my body I recall staring at my bedroom door just waiting for it to burst open… Mom or Dad was supposed to walk in, ask me what was wrong, where I was hurting and how they were going to make it better. They were supposed to rescue me from my heart ache and make all the hurt go away…
Sometimes they came, sometimes they didn't… however, it was at the crucial times that I felt most alone, the darkest hours that I sat and waited for them…
I waited to be asked, I waited to be told, I waited to be rescued.
The air hostess begged me to switch off my cellular phone. I couldn't! I was saying goodbye to my best friend whilst I stared at the doors. Any minute now… any minute someone was going to rush through the door and beg me to stay.
Oh God, they're closing the doors!
Tears began to fall as I lost hope of being saved off the plane. And it wasn't until the plane took off that I realised that I'd been waiting all the time… waiting to be rescued from the edge, from my own decisions…
Waiting for the answers, waiting for the maturity, waiting for the wisdom… to know when and how to stop waiting.
I stared at the light dimming on my cellular phone and tried to hide my disappointment. He wasn't coming. He wouldn't be sharing the joy with me tonight and I would have to content myself with the music and the friends who share it with me.
I tried not staring out at the stars for they remind me of his presence, nor at the door for it reminded me of his absence. Somehow I ended the night still waiting for him to surprise me, to come and claim that last dance…
Waiting to be appreciated, waiting to be understood, waiting to be loved…
I recall a time when I stared at the dance floor envious of those who possessed it, dominated it and honoured it with their moves.
I felt that I didn't belong; I didn't have the moves or the invitation.
Dreaming of dancing upon it, yet having no faith that I ever would.
Desperately searching each hand as the one that would take me there and teach me to dance.
Waiting to be taught to dance, waiting to be taken onto the dance floor… Oh how I waited!
Waiting, hoping, and believing that one day I'd be taught to move, that one day I'd dance… My faith grew weak and one day I realised that I was never going to dance and conformed myself to being no more than a spectator.
Until one day… I got up, I stepped onto the dance floor and I danced.
It was that easy, it was that hard.
I forgot the steps my brain had learnt and entrusted them to my heart that let rhythm guide my body's movements. I stopped caring who was watching, or how I was dancing… I merely danced.
And when the music stopped, those who saw me applauded me… much to my amazement.
I came to the conclusion that dancing isn't something you learn, it's something you do and that it probably looks insane to those who can't hear the music.
That hand that guides you, the feet that lead you and the voice that encourages is none other than your own.
Our friends, family and loved ones are the angels that God sends us to bear us witness. They give us opinions, they give us advice, they give us support and they love us for who we are but they will not rescue us. Only we can rescue ourselves.
Lost in the music, I thought of no more, than how happy I was that I'd found the courage to step upon the dance floor. I no longer needed or wanted a hand, a foot or a partner.
I was glad to have my friends around me, but I could and would still dance if they left…
It was when I was enjoying the music at lost in the beat that I felt someone touch my hand, take my arm and move along to the music with me. I suddenly heard new songs, tried new moves and discovered a different side to dancing. The partner I'd been waiting to rescue me and ask me to dance had been on the dance floor all along…
I discovered that the teachers and partners that you seek; find you on the dance floor.
I would've danced even sooner if I'd joined those who called onto me from the dance floor. I then realised that they didn't know I danced because I never showed them or shared my desire with them… in fact, in life, no matter how many people you have around you that love you, they can never help or support you if you don't ask.
How will they know if you don't tell them?
Even God, who knows your heart, needs your prayers in order to answer them.
Life begins and ends at your comfort zone – Neale Donald Walsh
Once upon a time, I rescued myself from myself and I've been free ever since.
Waiting and worrying are the most fruitless attitudes a person can have. Those who wait for the right moment to have children never conceive for there is no righter moment than now and there is no greater hero than you.
Who you become, what you achieve and even how you think depends on what you do with the experiences life gives you. It's so easy to blame someone else, to shift responsibility and play victim to circumstance. We only truly begin to grow and life when we stop taking ourselves so seriously and accept responsibility for both the good and bad in our lives.
Life is a stage that permits no rehearsals, therefore sing, cry, dance, laugh and love before the curtains closes with no applause…