The Replacement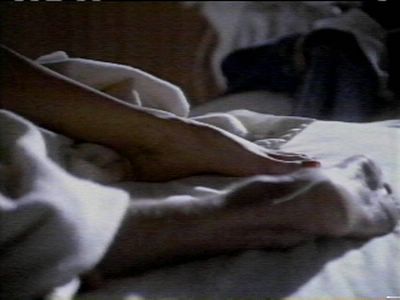 carla.ornelas@gmail.com
It never quite ceases to amaze me how quickly some people are able to find replacements for others in their lives. One week you have a guy on his knees declaring his undying love for you and the next you see him with his arm around some girl making out as if she was his soul mate.
This isn't to undermine these people; after all… life has a way of turning things around in a blink of an eye. Why shouldn't it do the same with love?
However in my experience, I feel that love isn't so easily forgotten or replaced… in fact, I believe true love is irreplaceable.
I believe that the heart is big enough to hold a thousand friends in every decimetre of its size but it has only room enough for one true love at a time. Sure, there are times when it may be confused but soon it learns that it only has space and strength to beat for one person and eventually someone falls into one of those chambers where special friends are kept: leaving room once again for only true love.
And should love be lost, dumped or left… the heart is left with a big empty space that no friendship, no matter how colourful it may be, can fill.
That however doesn't keep people from trying to fill that void.
We so desperately feel the need to connect with another human being that any warmth we find in the hand that touches us can and will be interpreted as fire…
In the meantime… for the moment… for the evening… for the night… maybe longer...
Until one morning we wake up and realise that we still feel that void.
Kill love with love?
Yeah right!
How deep does the feeling go? How happy does it truly make you?... and most importantly, how long is it going to last before the illusion wears off and you need another replacement?
I've watched women kiss toads in a desperate attempt to find a prince charming; I've seen them waste their time and energy with guys that contribute nothing positive to their lives just so that they can say that they're not alone…
I've watched the strongest of men embrace a plastic doll; grab onto the first skirt they see and flirt with the girl they'll never take home to their mothers, just to keep their minds distracted from that emptiness in their hearts.
It's so easy… so tempting and even natural to shiver at a warm touch, to respond to a sweet word and surrender to the desperate desire of filling an empty space in the heart… As a good friend of mine put it: if you join hunger to the will to eat you risk disastrous results! However once you've had your fill, eventually you won't want to eat more… but did you eat what you really wanted?
You may wake up next to the face that you want to wake up every morning to, just as you may wake up preferring to chew your own arm off rather than waking that person next to you. It's a Russian roulette of emotions, eventually… somebody gets hurt.
At four o'clock in the morning, I stood on a quiet veranda and looked out onto the stars.
Somewhere out there was I being replaced?
Sometimes, I too just want to feel the pleasure to forget the pain… it's so easy to find a replacement.
I only fight it because I feel it is no more than a selfish attitude… why risk someone getting hurt for a few hours of pleasure if in the morning I'll wake up still with an empty heart?
I believe that there are no replacements for love, only time can close the door to an empty room and make space in your heart for a new love.